In the Summer of 1995, the owners of the first three wineries in Southern Illinois, Alto Vineyards, Pomona Winery, and Owl Creek Vineyard recognized that their wineries had untapped tourism potential. With this in mind, they worked together with Debbie Moore, executive director of the Carbondale Convention & Tourism Bureau and Cindy Benefield of Southernmost Illinois Tourism Bureau, and the Shawnee Hills Wine Trail was born. It was the first wine trail in the state of Illinois.
1984
Alto Vineyards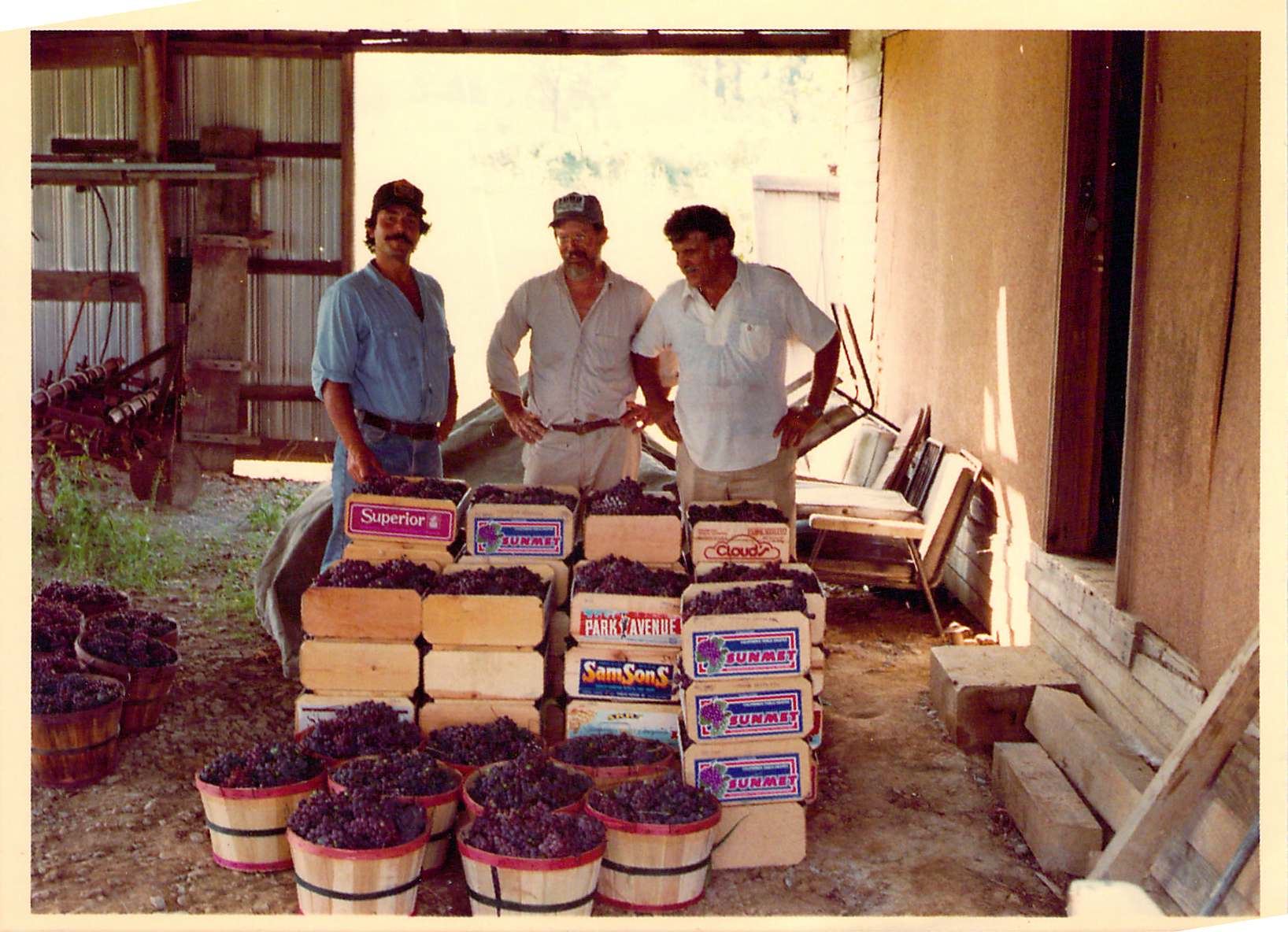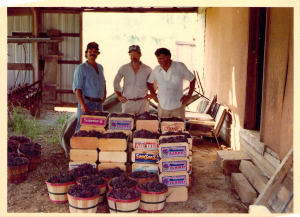 It all started in 1984, when Guy Renzaglia established Alto Vineyards by planting 5 acres of then unheard of grape varieties – Chancellor, Chambourcin, Vidal & Villard Blanc, varieties that are now widely accepted by Midwestern wine drinkers. Word got out, curiosity grew, and by the time the winery was built and the first wine released in 1987, people were standing in line waiting to buy this new Illinois wine as fast as the crew could label it.
1989-1993
Pomona Winery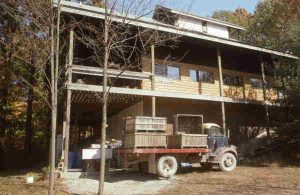 Renzaglia's success was noted with interest by another pair of would be winery owners, George Majka and Jane Payne. Majka and Payne had been making wines from apples and other local fruits for over a decade. In 1989, they broke ground for the Pomona Winery at a location as far away from people as you can get and still be in the state of Illinois. They became a licensed winery in 1991 and released their first two apple wines in 1993.
1994-1995
Owl Creek Vineyard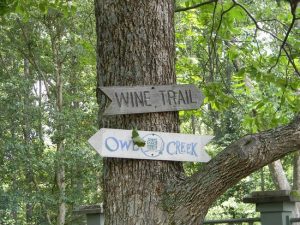 Another piece fell into place in 1994 when Ted Wichmann built Owl Creek Vineyard and released their first wine in 1995. Wichmann had established his vineyard in 1980 and had worked as Alto Vineyards' first wine maker. Now owned and operated by the Genung family, Owl Creek Vineyard and winery produces wonderful dry, barrel-aged wines, lighter sweet wines, and delicious dessert wines made from grapes grown in their vineyards and in those of local family growers.
1997
Von Jakob Vineyard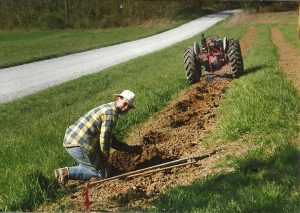 In 1997 Dr. Paul, a local optometrist, and Rhoda Jacobs opened Von Jakob Vineyards and became the wine trail's fourth member. The Jacobs' original location in Pomona is surrounded by vineyards and offers a warm, cozy atmosphere. Their second site in Alto Pass on 127 provides breathtaking views of their orchard and is a perfect place for gatherings of any size.
2005
Hedman Vineyards
Hedman Vineyards opened as the sixth winery on the Shawnee Hills Wine Trail in June, 2005. Originally from Sweden, Gerd and Anders Hedman took over a peach orchard in Alto Pass, planted a vineyard, and began selling their peaches and grapes to local wineries. Now producing and selling their own European-styled wines, they also own and operate the Peach Barn Cafe', specializing in Swedish cuisine. In addition, Hedman Vineyards has a Scandinavian gift shop and a Bed & Breakfast all located in their historic three-story peach barsize.
2005
Blue Sky Vineyard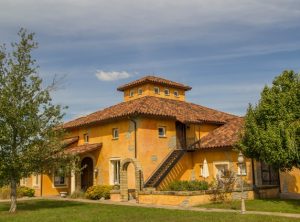 Having been a dream for years, Blue Sky Vineyard opened its doors on July 4th, 2005. Barrett Rochman and Jim Ewers brought a taste of Tuscany to the eastern end of the wine trail with their winery, a Tuscan villa surrounded by 12 acres of grape vines, nestled in the rolling hills of the Shawnee National Forest. Blue Sky Vineyard also has two suites available for rent year-round, allowing visitors to enjoy their extended visit to Tuscany right here in Southern Illinois.
2005
StarView Vineyards

Also joining in 2005, StarView Vineyards became the eighth member of the wine trail. The first harvest yielded six award-winning wines, medaling in national and international competitions. In August of 2013, Brett & Regina Morrison and Ron & Susan Dalius purchased StarView. The vineyard continues to expand each year and there are now 12 award winning wines, a cafe and an art gallery on site.
2006
Kite Hill Vineyards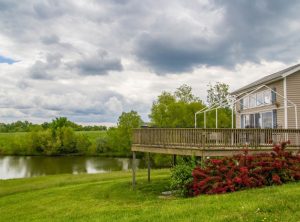 A more recent member of the Shawnee Hills Wine Trail is Kite Hill Vineyards. In 2006, Jim and Barbara Bush purchased this little bit of heaven off 127 which includes a small boutique winery and Bed & Breakfast. Kite Hill offers guests who stay at their B & B a three course breakfast, wine tastings, and a relaxing stay after a full day of Southern Illinois activities.
2008
Orlandini Vineyard
In 2008 Orlandini Vineyard became the tenth winery to join the Shawnee Hills Wine Trail. Gary and Noella Orlandini planted their roots in 1988,when their first vines were planted. Orlandini Vineyard is located on one of southern Illinois' highest ridge tops deep in the heart of the Shawnee Hills A.V.A. Orlandini Vineyard began releasing wines to the the public in 2001. A new tasting room was opened in 2008.
2008
Hickory Ridge Vineyard & Winery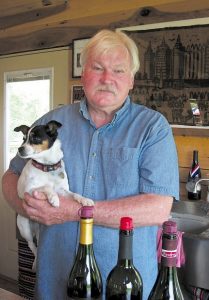 Hickory Ridge Vineyard & Winery became the eleventh winery to join the Shawnee Hills Wine Trail. Hickory Ridge is family owned and operated by Ron and Slyvia Presswood.
2009
Honker Hill Winery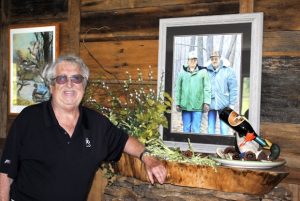 Honker Hill Winery becomes a proud member of the Shawnee Hills Wine Trail. The Lucas Brothers established their vineyard in 2004 and opened their winery in 2009.
2015
20 Year Anniversary
It's hard to believe that we started with just three wineries in 1995 and have grown to a trail of 11 individual wineries showcasing a variety of award-winning wine styles and unique experiences. We are very proud of this accomplishment and celebrated this milestone anniversary with our friends, family and loyal customers at our November gala. Thank you to all of our fans for helping us live our dream and letting us share them with you.