Movie Night - The Rocky Horror Picture Show
Friday, 09 Feb 2018 6:00:pm – 8:30:pm
Blue Sky Vineyard
Cookie & Wine Pairing
Saturday, 10 Feb 2018 11:00:am – 7:00:pm
StarView Vineyards
Having trouble finding that "perfect" bottle of wine as a gift? WINE BUCKS are even better than Wine!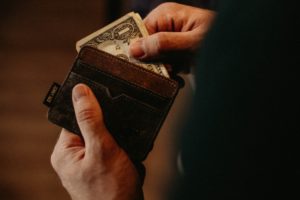 Instead of giving a single bottle of wine for that birthday or anniversary or graduation, give Wine Bucks instead.  Give enough that the giftee can buy a Wine tasting (to figure out which wine they like) AND get a bottle of wine as well!
For those BIG gifts, give enough Wine Bucks that they can have a weekend stay at one of the Associate member Cabins … have dinner at one of the Associate member restaurants … AND do a Wine tasting and a bottle of Wine!
The 11 Wineries of the Shawnee Hills Wine Trail – and participating Associate Members – have come up with a way to enjoy MAXIMUM FREEDOM while visiting the wonders of the Shawnee Hills.