The Shawnee Hills has a wide variety of specialty shops located around the wine trail.  Are you looking for a local bakery to satisfy your sweet tooth or cater your special event?  Look no further, we recommend only the best!  Our local vineyards, farms and orchards are a great place to shop local and eat fresh!  Local breweries and distilleries are taking shape and producing award-winning beverages. Looking for a special gift?  Makanda & Cobden are right along the trail and they have a wide variety of local artisans work, handmade jewelery, crafts and antiques to suit everyone's desire!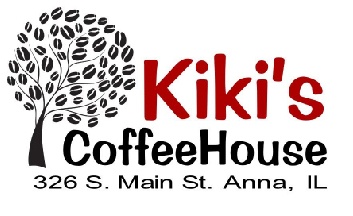 Kiki's strives to offer a cozy atmosphere in downtown Anna and offers a wide variety of specialty drinks, lattes, frappes and mochas. We use local products like Farm Fresh milk in glass bottles and locally roasted Steam Shovel Coffee. Kiki's hosts an Open Mic each Thursday and offers Free Wi-Fi. 618-833-2023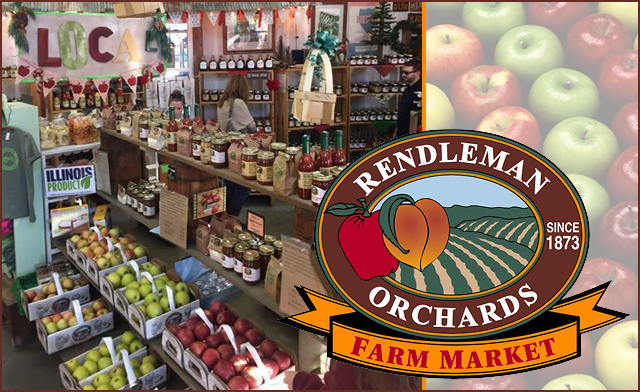 Rendleman Orchards is an Illinois centennial family farm that has been in operation since 1873.  Our family is committed to growing the best quality, locally grown peaches, nectarines, and apples as well as providing many other seasonal fruits and vegetables. Enjoy our unique Farm Market's atmosphere filled with our family heirlooms showcasing over a century of our farming heritage. You will also find many gourmet specialty items available such as jams, salsas, candles, linens, gourmet coffees, and more.  Enjoy our famous peach smoothies and apple cider slushes on the weekends!
Located in the famous St. Nicholas Hotel in downtown DuQuoin, you will enjoy an atmosphere that features both the past and present of this historic location. The owners of the St. Nicholas Brewing Company share a love beer, bicycles, and great food.  We are committed to creating a fun and unique dining experience while honoring the history of the St. Nicholas.  We hope you can join us for fun, great food, and great beer.